Prae-Dog Wilma
Wilma has been watching over the European law team since July 2019. She is a true European. Descended from Portugal, living in Austria with a Hungarian vaccination certificate and raised by a German/Belgian mother, she was born with a heart for European Law.
Wilma's research is preferably and highly specialized in the field of free movement of goods, especially in the product category of dog food. Her Hungarian vaccination certificate allows her to travel across borders throughout the EU, and she is looking forward to making use of her freedom of movement of dogs when the next opportunity arises.
She also likes to be petted by people in possession of treats.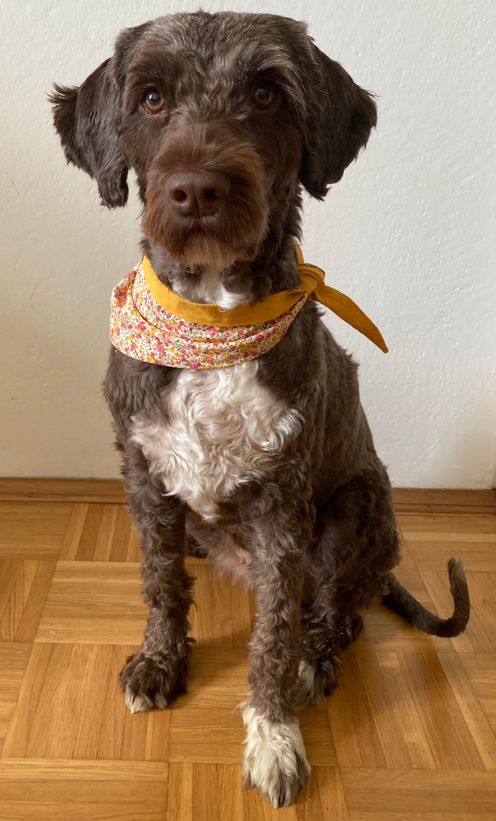 Contact
Institute of European Law
RESOWI-Centre
Universitätsstraße 15/BE, 8010 Graz